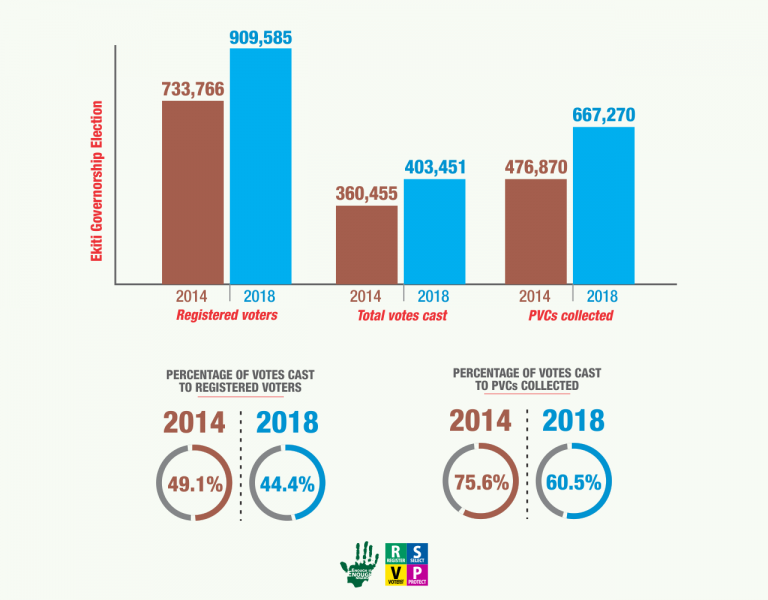 EiE in partnership with TVC Nigeria, Civil Society Situation Room, Center for Democracy and Development (CDD), Transition Monitoring Group (TMG) and SB Morgen hosted 2 live debates for Ekiti governorship candidates on Thursday, July 12th.
Dr Kayode Fayemi (APC) confirmed his attendance in the afternoon but didn't attend. Nevertheless, 7 governorship candidates participated in the 2 debates.
On Saturday, July 14th, the people of Ekiti State elected their 4th democratic governor. Former governor and Minister of Solid Minerals Development, Dr Kayode Fayemi won with 197, 459 votes while his closest opponent, Prof. Kolapo Olusola had 178, 121 votes.
Prof. Olusola rejected the results and promised to challenge it.
Below is the breakdown of results for the three governorship candidates with the highest number of votes in the poll.
Kayode Fayemi, APC – 197, 459 votes
Kolapo Olusola, PDP – 178, 121 votes
Ayoyinka Dada, PDC – 1,242 votes