An important part of our RSVP campaign is selecting credible candidates. EiE Nigeria is committed to organizing youth-focused debates that would enable engagement with electoral candidates.
As elections in 2023 gear up, EiE Nigeria will continue to encourage civic participation especially among youths with upcoming debates in Anambra, Ekiti, Osun and the 2023 Presidential debate.
Watch out for the Anambra governorship radio dialogue among the top candidates on Saturday, October 23rd!
---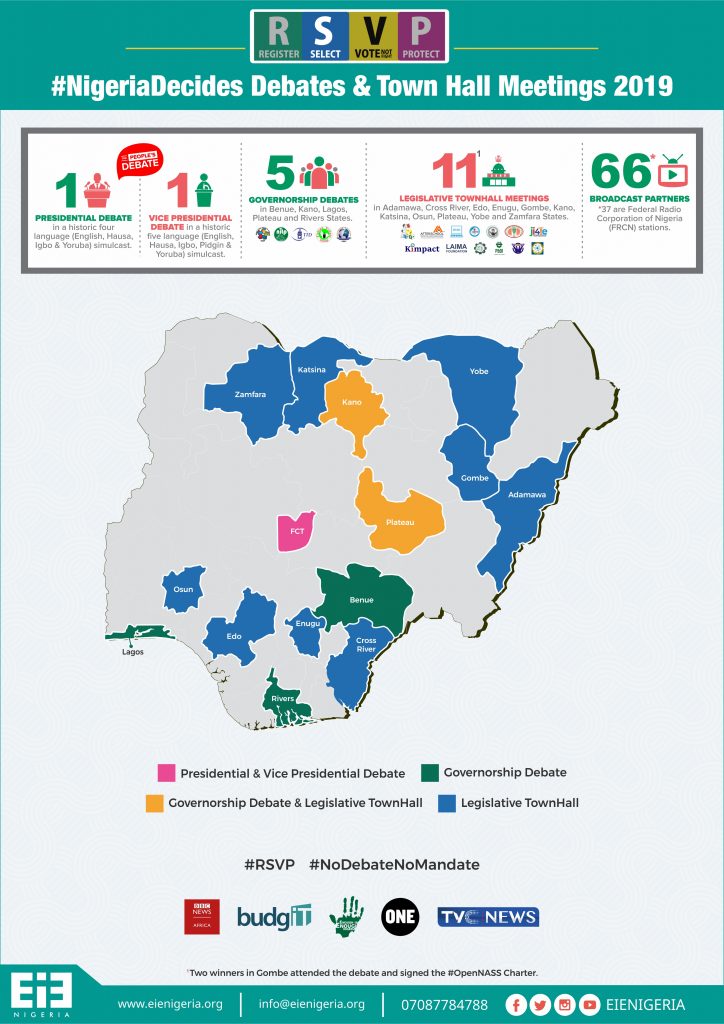 We have successfully hosted/co-hosted the listed debates: